Find high quality talent today.
Demands don't stop when staff is short. That's why we invest as much in finding the right people as you do in making them part of your team. We work quickly to support your human resources needs with four key services:
Be ready for seasonal peaks, special projects, employee absences, or unique skill shortages with a temporary staffing partner at your side.
Rely on us for skilled, reliable, high-quality employees right when you need them. When your short-term employment needs are more complex, Marketplace Professional Staffing can also:
Distribute paychecks
Manage daily time and attendance
Track and report employee performance
Assist with disciplinary actions and performance reviews
Provide benefits, workers' compensation, and unemployment insurance
Choose your need or industry.
In today's hyper-competitive talent market, outstanding individuals who bring great ideas and greater results aren't reading job boards and want ads.
We'll help you fill technical, middle management, and executive permanent positions using deep connections and proven methodologies. Our experienced recruiters specialize in:
Human Resources
Accounting
Engineering
Marketing
Information Technology
The answer to managing varied and non-stop HR pressures can range from occasional assistance to a comprehensive outsourced solution.
We can take routine tasks off your hands or simplify implementation on larger initiatives. Our deep expertise in multiple industries also makes us adept at communicating, coordinating, and elevating HR priorities in other departments. We can streamline several activities for you, such as:
Assessments
Compensation Audits
Compliance Audits
Effective and Efficient Onboarding
Employee Relations and Investigations
Employee Surveys
HR Policies and Procedures
Leadership Coaching
Performance Management
Succession Planning
Training and Development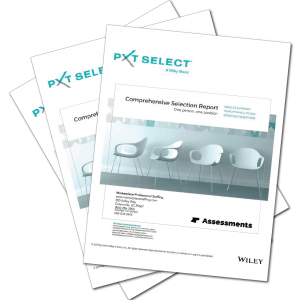 There's too much at stake to base your hiring decisions on resumes, routine interviews, and gut feelings only. You need precise, in-depth assessment of how candidates will really perform and how to help them be their best when they join your team or get promoted.That's why we've introduced PXT Select™ to our clients. Using the first generation of this tool to see how candidates match with specific job descriptions has brought unparalleled accuracy and value to selecting and developing our employees. HR managers can remove the guesswork and simplify hiring and promotions with:
Powerful assessment technology based on over 20 years of research
Detailed information on a candidate's fitness for a specific job description
Cautions and red flags to consider
Assessment-based interview questions to help you uncover key information
Actionable objective data and insight
An intuitive suite of reports in an easy-to-understand format
CLICK HERE for a sample PXT Select™ Comprehensive Selection Report.