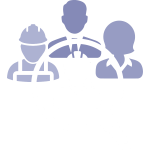 TEMPORARY STAFFING
Marketplace Professional Staffing regularly assists clients by providing capable, committed employees to temporarily supplement your team when seasonal peaks, special projects, employee absences, or unique skill shortages arise. Our proven ability to source skilled employees in any market, as well as quickly meeting our client needs, are hallmarks of our organization.In addition to meeting your short-term employment needs, Marketplace Professional Staffing can:
Manage daily time and attendance
Distribute paychecks to employees
Provide benefits, workers compensation, and unemployment insurance to your workforce
Assist with disciplinary actions and performance reviews as needed
Track and report on employee performance
Because we believe that outstanding individuals are the source of great ideas and greater results, we help organizations find outstanding individuals for technical, middle-management and
executive level positions. Because such individuals are not sitting around reading want ads, we deploy proven methodologies to deliver the best people, enriching your organization with every high-quality, permanent placement.
In today's competitive market for human capital, quickly finding and recruiting top talent can make or break your company's success. We specialize in identifying seasoned talent and strategically placing these talented contributors into senior and mid-level roles anywhere in the world. Our experienced recruiters offer particular expertise in human resources, accounting,
engineering, marketing and information technology positions.
In an effort to help make your operations as efficient as possible, allow us to help improve your HR tasks and decisions. We offer proven solutions, based on expertise and experience, and assist you with the implementation. Additionally, we will guide and elevate the HR mindfulness of your internal departments so that you will be able to implement the solutions yourself as you move into the future.
Whether you desire occasional HR assistance, or you wish to have a more in-depth, outsourced solution, Marketplace Professional Staffing can meet your needs.
Assessments
Compensation Audits
Compliance Audits
Effective and Efficient Onboarding
Employee Relations and Investigations
Employee Surveys
HR Policies and Procedures
Leadership Coaching
Performance Management
Succession Planning
Training and Development
…and many more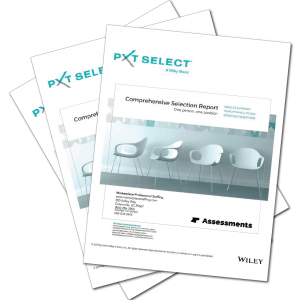 SELECTION AND DEVELOPMENT SOLUTIONS
Marketplace Professional Staffing is excited to introduce an innovative selection assessment, PXT Select™, to our client solution offerings. We have utilized the first generation
(ProfileXT™) of this comprehensive tool in recruiting and we have benefited from the unparalleled value and accuracy it has brought to selecting and developing our employees.
We are excited to use and share the improvements of the 2nd generation tool with you!
ABOUT PXT SELECT™
PXT Select™ makes the very human decisions about hiring simpler and smarter. Combining over 20 years of research with powerful assessment technology, PXT Select™ and its intuitive suite of reports helps fill the gap between the resume and the interview. This powerful selection assessment will provide you and your hiring team with actionable objective data and insight about candidates and employees in a simple to understand format.
CLICK HERE for a sample PXT Select™ Comprehensive Selection Report.